Perivia's import trade is positioned on the cross-border trade integrated service platform, and is committed to import trade and services such as food, cold storage products and cosmetics. By integrating global source suppliers, it uses global cross-border e-commerce resources, financial services, bonded warehouses and The "One Belt, One Road" along the park's advantageous location and other resources to achieve one-stop import trade business.
---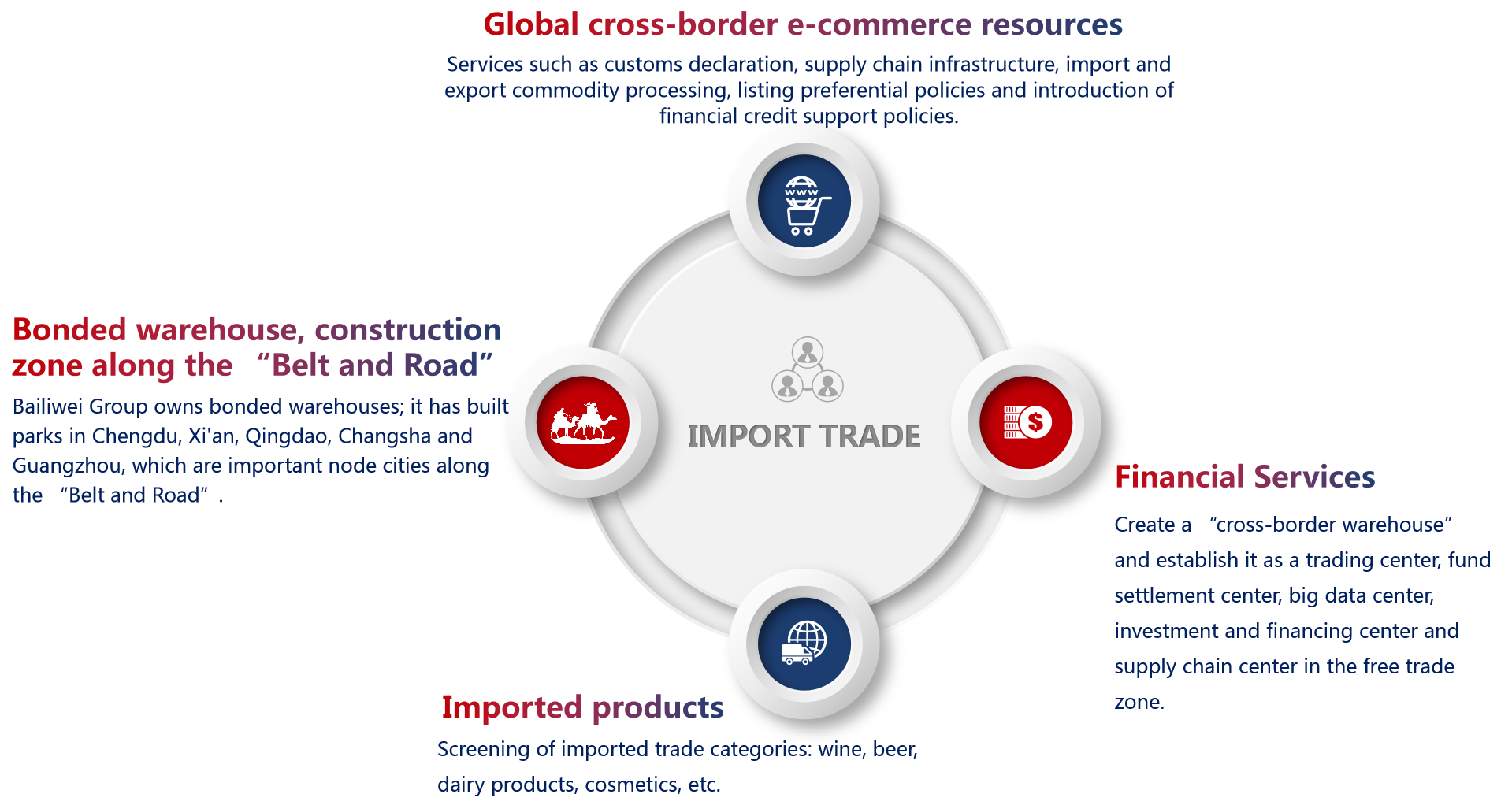 Add: Bailiwei Office Building, No. 9 Tianhe NorthRoad, Daxing District, Beijing
Copyright © Beijing Bailiwei Logistics Co., Ltd.