BOXWAY (Qingdao) Park

Introduction to the Park BOXWAY is committed to becoming a strategic partner of e-commerce and other growing enterprises in multiple links of the supply chain such as warehousing and agent operation, making full use of network advantages, brand effects and operation experience, introducing the most advanced technical equipment and management concepts, integrating resources, and constructing a full value chain service system. BOXWAY Qingdao Park is located in Jiaobei Street, Jiaozhou, Qingdao. The total area of the project is 115,000 square meters. BOXWAY Group actively responds to the national "Belt and Road" initiative, and accurately arranges in the cities along the Belt and Road in China. Qingdao Jiaozhou has a special position in the "Belt and Road", and has unique location advantages. It is an important node city of the "Maritime Silk Road". Qingdao Park will be built into the 1.0 version of BOXWAY's Smart Logistics Park in the future, to truly provide customers with more efficient value services.

Address: No. 27, Liaoning Road, Jiaozhou, Qingdao, Shandong.

Downtown: 11 kilometers away from the downtown of Jiaozhou, and 69 kilometers from the downtown of Qingdao (Shinan District).

Highway: 29 kilometers from Qingdao-Yinchuan Expressway, 17 kilometers from Qingdao- Lanzhou Expressway, 14 kilometers from Shenyang-Haikou Expressway, 850 meters from Provincial Highway S219, 3.6 kilometers from Provincial Highway S217 (Haier Avenue), and 5.9 kilometers from National Highway 204 of Yanhu Line.

Airport: 18 kilometers from Jiaodong International Airport.

Railway: 6.4 kilometers from Jiaozhou Station, 12 kilometers from Jiaozhou North Station, and 5 kilometers from Qingdao Multimodal Transport Center in Shanghe Demonstration Zone.

Port: 40 kilometers from the front bay.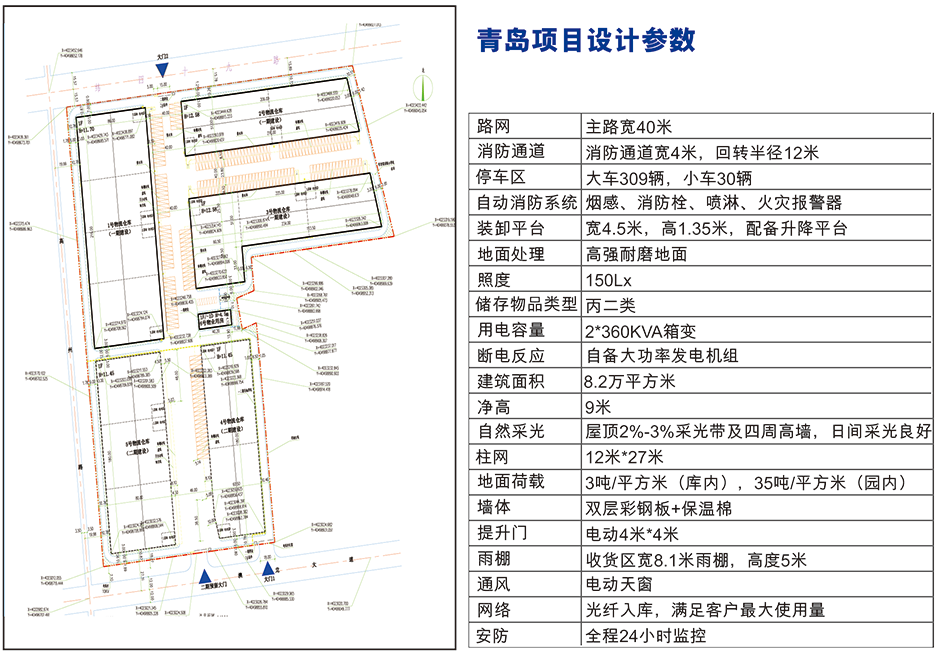 Property office area Qingdao Project