INTRODUCTION TO THE PARK
BOXWAY is committed to becoming a strategic partner of e-commerce and other growing enterprises in multiple links of the supply chain such as warehousing and agent operation, making full use of network advantages, brand effects and operation experience, introducing the most advanced technical equipment and management concepts, integrating resources, and constructing a full value chain service system.
BOXWAY (Chongqing)Park

BOXWAY (Chongqing)Park is located in Nanpeng Road Logistics Base in Banan District, with a total area of 89800 square meters. The highway logistics base is a national highway logistics hub, a new trade and logistics city in the south of Chongqing, and an important node of the new channel of international land and sea trade. It has been identified as the key logistics park of Chongqing, the characteristic industrial park of Chongqing service trade, the demonstration area of Chongqing modern logistics agglomeration and the demonstration area of transportation and logistics of the China-Singapore (Chongqing) strategic connectivity demonstration project.


Address: Tianyang Road, Nanpeng Road Logistics Base, Banan District, Chongqing.

City center: 35 kilometers from the center of Chongqing.

Highway: Chongqing-Xiang'an Expressway, Chongqing-Lingqing Expressway, Chongqing-Guizhou Expressway and Chongqing-Yichang Expressway are all covered here. In addition, there are Inner Ring Expressway and Outer Ring Expressway in the main urban area of Chongqing. It is less than one hour's drive to each district of the main city, and the traffic is very convenient.

Air: 49 kilometers from Chongqing Jiangbei International Airport.

Bonded business: Nanpeng Highway Logistics Bonded Center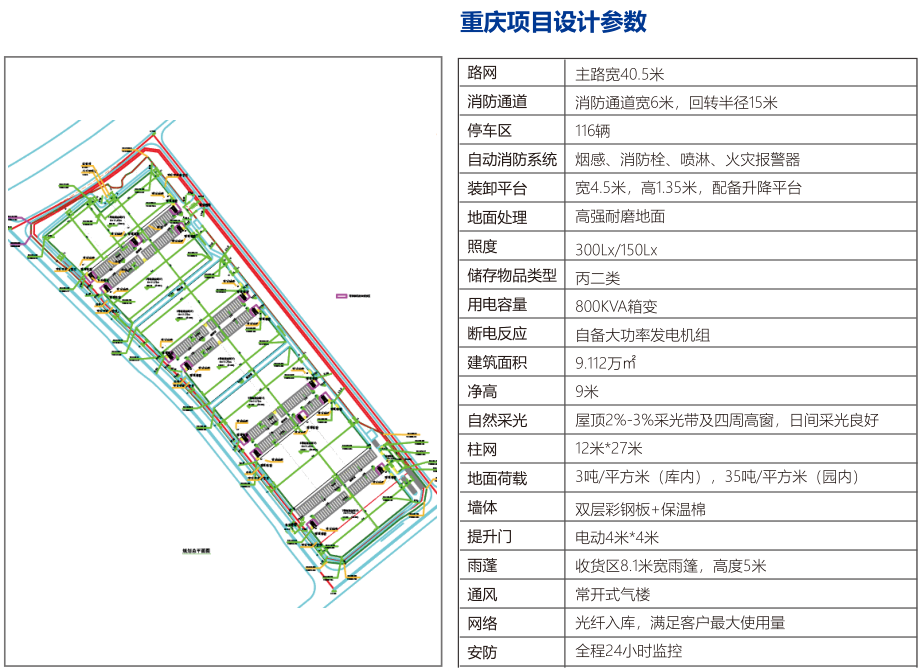 | | |
| --- | --- |
| Chongqing Project | Chongqing Project |

Add: Bailiwei Office Building, No. 9 Tianhe NorthRoad, Daxing District, Beijing
Copyright © Beijing Bailiwei Logistics Co., Ltd.