The smart park management platform is divided into customer modules, equipment modules, traffic management platforms, and PC management platforms. The service platform for customer service management is divided into client and property. Customers log in to APP for service repair and service application, which comprehensively solves the refined management of the property and quickly responds to customer requirements to improve customer satisfaction. The smart park monitoring system conducts real-time monitoring of electrical equipment, fire-fighting equipment, and building safety, and directly uploads data to the management platform through intelligent chemistry, ensuring the core safety of the park. Vehicle guidance monitoring accurately locates vehicles in the park, making the park vehicles more efficient and safer.
---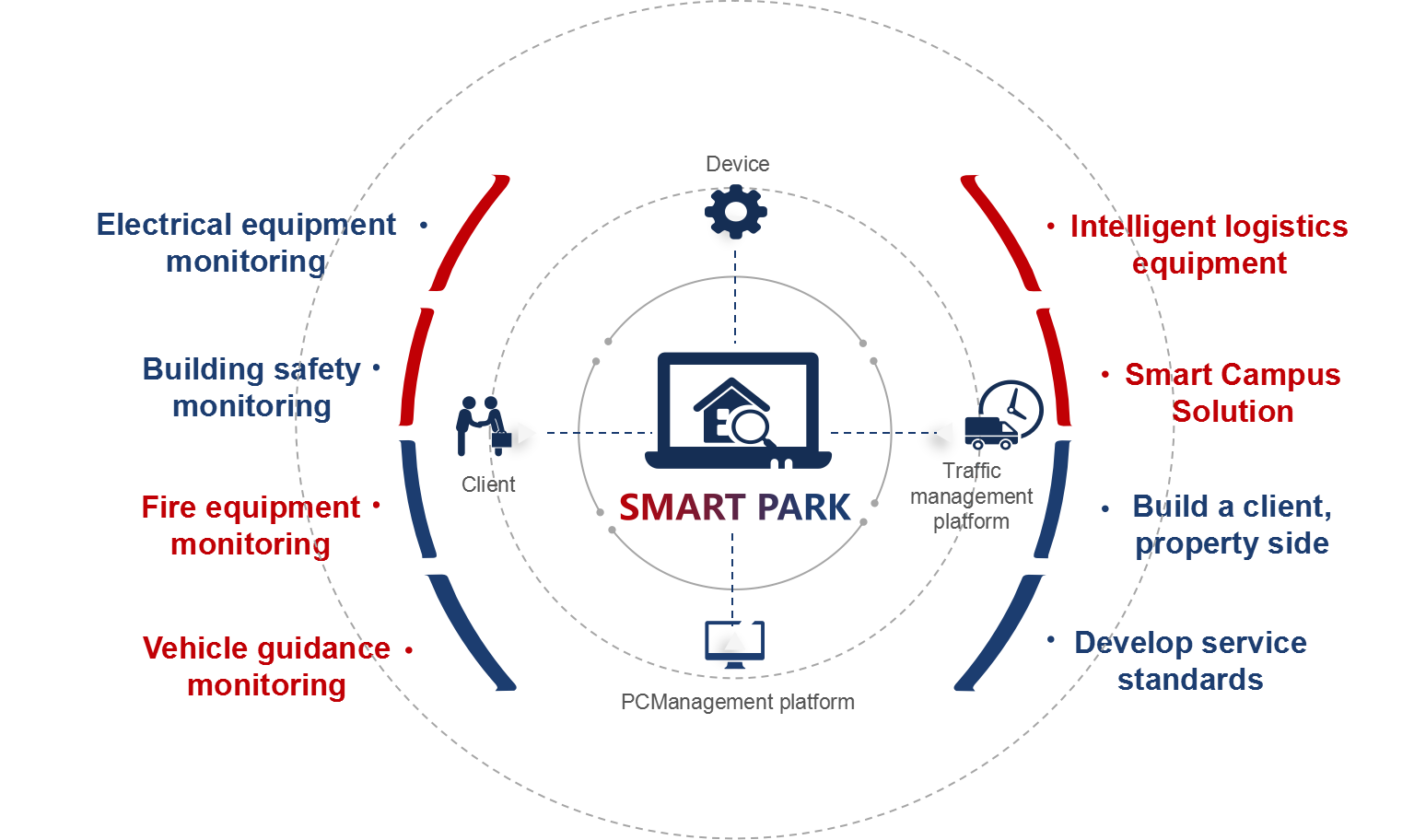 Add: Bailiwei Office Building, No. 9 Tianhe NorthRoad, Daxing District, Beijing
Copyright © Beijing Bailiwei Logistics Co., Ltd.