BOXWAY News | Bailiwei hand in hand, "Wei Zhen" Quartet
---
Recently, Bailiwei (Xi'an) Park held a one-stop industrial products service platform - Zhen Kunxing, which opened a "customized service". With the advantage of modern supply chain management service resources, Bailiwei has launched all-round and in-depth cooperation with Zhenkun in the areas of intelligent park management, information service and regional distribution.

"Xinkun Industrial Supermarket (Shanghai) Co., Ltd." was established in 1996. It operates millions of factories using its own B2B online platform to use accessories and consumables. It has more than 5,000 suppliers and more than 10,000 advanced Manufacturing customers maintain long-term cooperation. Zhenkun has established an intelligent + experiential operation mode. The online purchase price is transparent and the cost is low. The goods are provided by the self-owned goods management company for timely delivery, providing customers with personalized services. Zhenkun has rich online traffic support, and constantly upgrades its online operation system to improve its offline service capabilities. Based on the "open and shared" cooperation concept, it uses "Internet + smart warehousing" to help customers achieve transparency. , zero inventory, intelligent one-stop MRO procurement and management.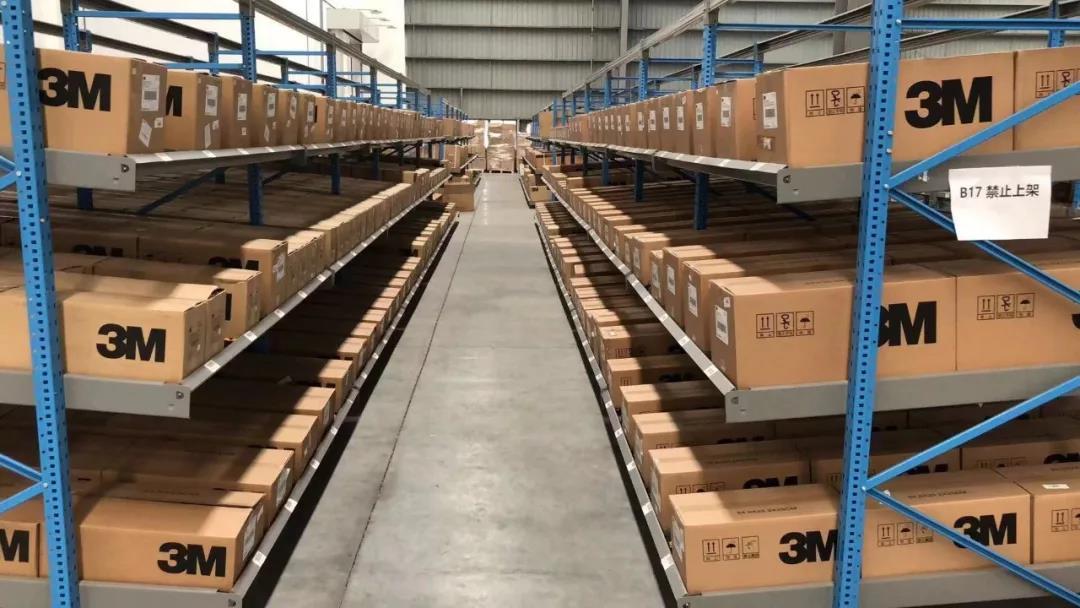 The first batch of goods of Zhenkun Line settled in the Bailiwei (Xi'an) Park
Through many investigations and field visits, Zhenkun Bank believes that the comprehensive conditions of the location of Bailiwei (Xi'an) Park and the management of intelligent parks are highly consistent with its strategic development direction, and finally reach deep cooperation. The company has 20 years of professional experience in modern supply chain service management. In 2016, it cooperated with Roland Berger, the world's top strategic consulting company, to develop a five-year strategic development plan, to implement the strategy of the national park expansion strategy and to respond positively to the country. Under the initiative, Bailiwei has locked Xi'an into an important strategic node city; Xi'an International Port Area, where the Bailiwei (Xi'an) Park is located, is the main battlefield of Xi'an's "hub economy, portal economy and mobile economy". The new highland of "One Belt, One Road". In addition, building a smart park is another key research and development project under construction by the Bailiwei Group. With the continuous cross-border and innovation integration of "Internet+", Bailiwei Group combines advanced intelligent equipment and supporting solutions with the operation mode of simple operation, timely response and smart interconnection through investment in intelligent logistics equipment. Establish a smart park management platform and launch a "Smart Park Manager". The platform is divided into four modules: customer, equipment, traffic management platform and PC management platform. It comprehensively solves the problem of refined management of employees and responds quickly to customer requirements to improve customer satisfaction. With the completion of the Bailiwei (Xi'an) Park, the "Smart Park Manager" system is about to enter the stage of installation and commissioning. After the system is put into use, the Bailiwei (Xi'an) Park will be the first true meaning of the Bailiwei Group. Smart Logistics Park [version 1.0].
The cooperation between Zhenkun and Bailiwei Group will take Xi'an as an opportunity to form a wider regional cooperation in the future and create value for both parties. Through this cooperation, Zhenkun has continuously enhanced its service capabilities through more than 20 years of e-commerce service experience and modern supply chain management service resources, and is striving to achieve "improving supply chain efficiency and reducing manufacturing costs". Mission goal. The Bailiwei Group will also use the intelligent park services to provide more efficient and high value-added intelligent services to Zhenkun. It will help Zhenkun to "Megatron Quartet" and realize its "where there is a factory. The vision of Zhen Kunxing!