To help the development of the business, Xiangshan "On the hero" - 2018 "Group investment promotion, expansion team sales skills upgrade special training project" successfully completed
---
On October 22-24, 2018, the second training program of the 2018 year organized by the Human Resources Department of the Group - "2+1" sales skill training and outreach training was successfully completed in Beijing.
"Developing business" and "developing talents" are two important pillars to ensure the steady advancement of the Group's strategy. In order to enhance the comprehensive quality training of the Group's talents, create an elite team, and stimulate employees' innovative work thinking, since 2017, the Group's Human Resources Department has launched the "Investment Promotion and Expansion Team Sales Skills Enhancement Special Training Project". In the two years since the launch of the special training project, through systematic planning and regular professional skills training, employees have collided with the viewpoints in the classroom and explored new ideas. In the work, they practiced the content of the learning, and constantly tried and expanded different working methods. The special training project was highly valued by the group leaders. Cheng Jiangong, the deputy general manager of the Group, the general manager of the Southern Region, and Liu Jinshan, the vice president of the Group's investment promotion/the general manager of the North District, participated in the training and discussed the contents and work together with the staff at the training site. Communication makes the training more effective.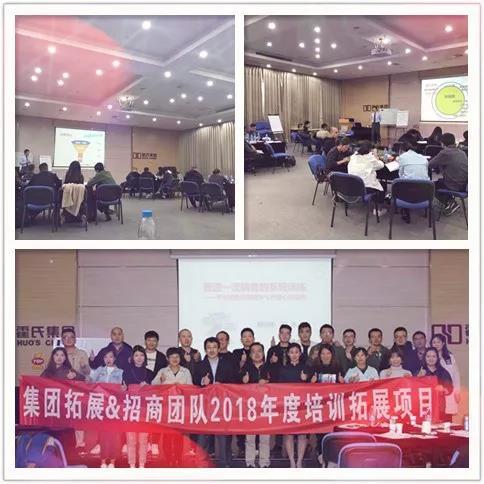 The Group's Human Resources Department first conducted a two-day closed sales expertise training on October 22-23. Around the "systematic training of shaping first-class sales - professional sales skills improvement and positive attitude training", how to establish a professional sales concept, cultivate a proactive attitude to convert "NO" into "YES", build sales process and Platforms, key sales techniques, enhanced customer relationships, and the ability to turn people around into resources.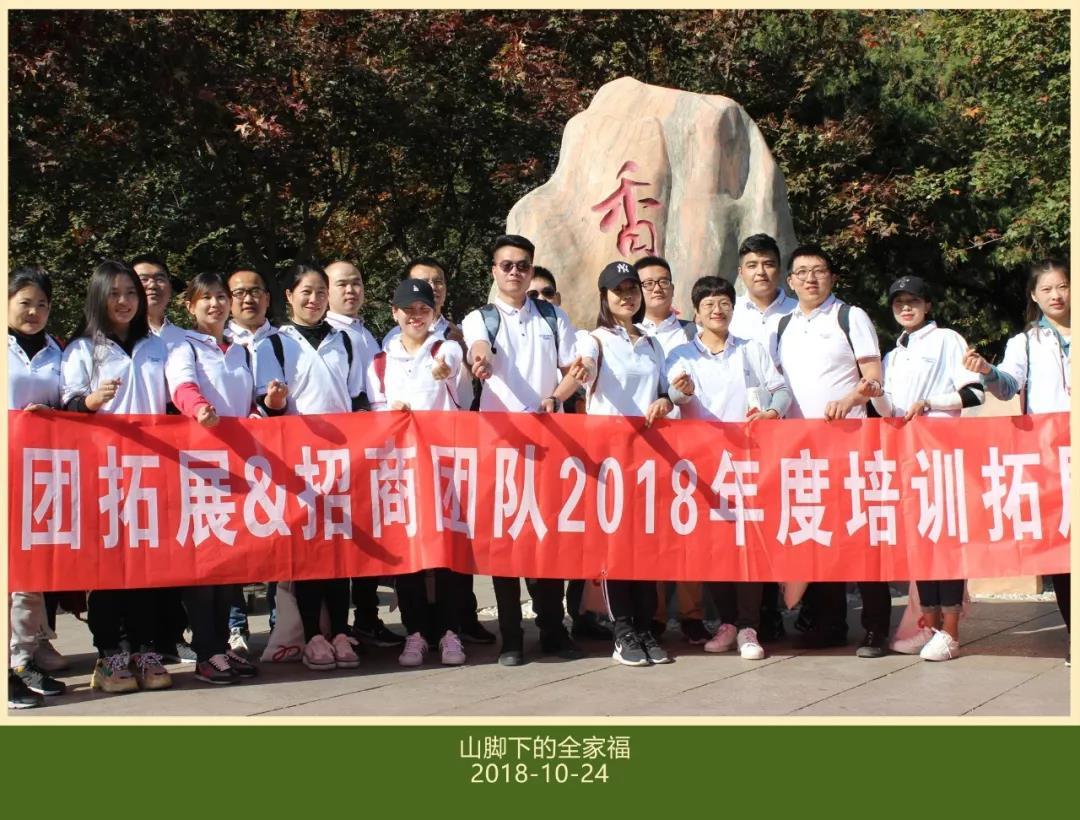 In order to enable employees to better grasp the content and apply to the work practice, and further enhance the team's communication and collaboration capabilities, on October 24th, a team development activity was held in Beijing Xiangshan around the course. The expansion activities are conducted in the form of competitions. The first part is the sales performance competition, that is, the designated location is reached within the specified time, and the Bailiwei custom T-shirt and carrying bag are sold to the tourists along the scenic spot. In order to complete the task, the over-completed sales part is extra points, the highest score team wins; the second part is the team climbing PK, the team members all reach the top of the mountain and the team with the shortest time wins. To help the development of the business, Xiangshan "On the Hero", everyone in the process of full commitment, active participation in the expansion activities, thus achieving the purpose of comprehensive training team sales skills and teamwork.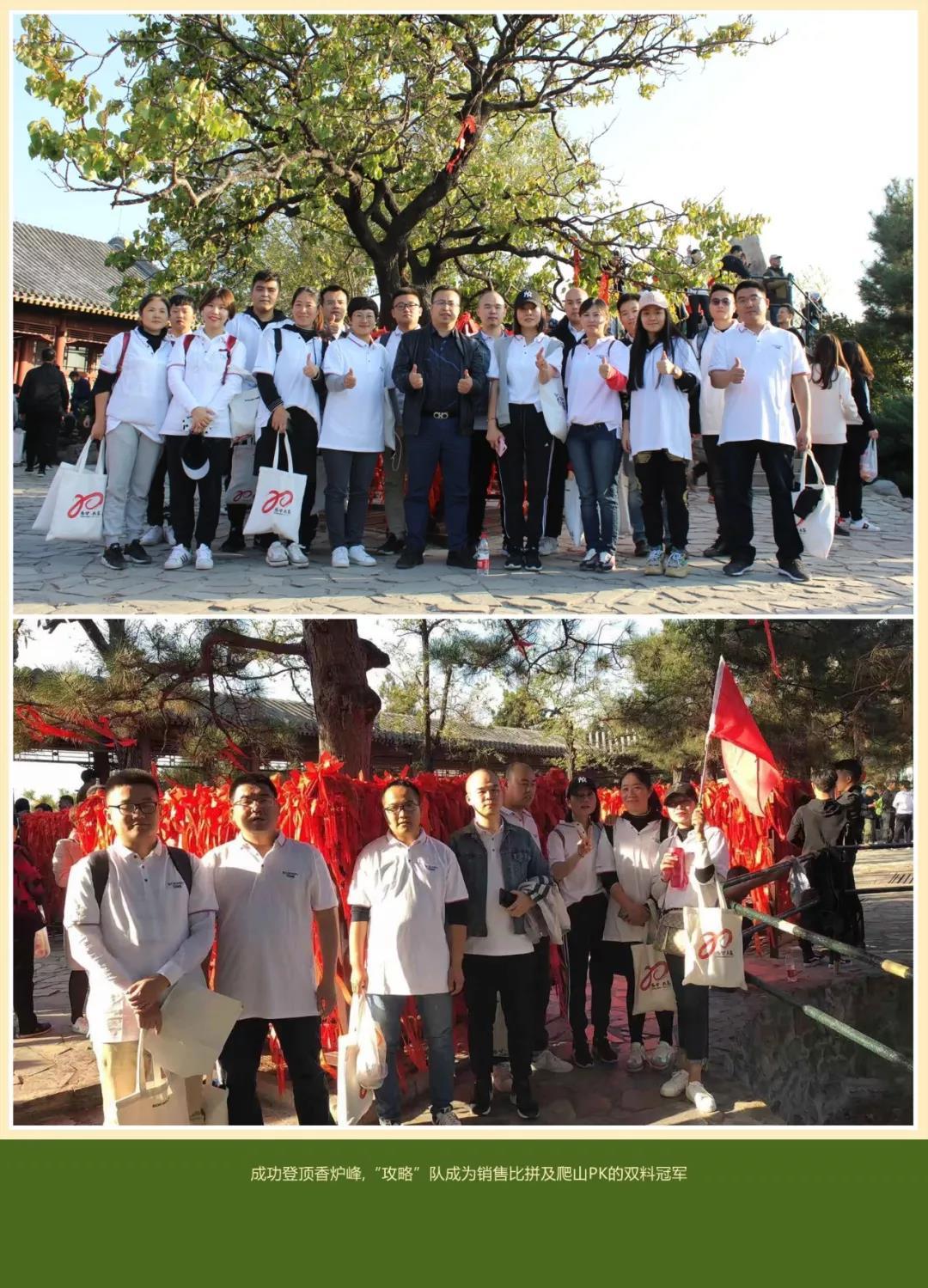 With the joint efforts of the team members, both teams have completed their sales targets. Among them, Wang Hongyue, a member of the "Raiders" team, achieved the second sales of the same customer with the firm belief that he never gave up. He further helped the team to break through the sales target. In the end, the "Raiders" team became the champion of sales competition and climbing PK! This Xiangshan expansion competition activities not only transforms the sales theory knowledge into practice, but more importantly, it bridges the communication and exchange between employees, enhances the understanding among employees, enhances team cohesion and synergy, and makes each The staff deeply recognized the importance of teamwork. Through this event, the employees feel deeply, and record their respective achievements in the summary.
"In the whole process of development training, each group of teams organized conference discussions, integration opinions, product pricing, preliminary speech development, and customer group analysis from the beginning of the activity. In this process, each member agreed to a unified goal, team cohesion. A more positive attitude, it turns out that this also laid a good foundation for the follow-up work. In the expansion training, after many sales were rejected, it still insisted on the original, did not back down, as the content of the training, set up The correct sales concept and positive attitude. But there are still deficiencies, ignoring the allocation of time, rushing to the road, resulting in insufficient discussion, the plan is not detailed, although the task is completed, but it can do better. This also warns us. After the sales of each member, the experience of each member was re-integrated and the second adjustment was made, especially for the type and grouping of customers, for the mountain and downhill, Different groups such as men and women, young tourists and elderly tourists have a preliminary inclination to understand and avoid the previous single The disadvantages of combat or collective siege are divided into two groups, and they are carried out again. After the adjustment, the results are gradually revealed, and according to the actual situation, the demand is further explored by helping tourists to take pictures, sending water to customers, and carrying out maintenance methods. In the process, the content of the search, development, and maintenance in the sales process was also used in the course, and the application was learned. In the final re-discovery, everyone found the integrity of the plan, the understanding of the product, and the customer. The positioning and sales skills will still have a lot of room for improvement. It is still necessary to further digest the training content and use it flexibly to break through the self."
Wang Hongyue from the China Merchants Department said: "Through this expansion activity, I have a deeper understanding of sales: 1. Let me learn what to do, dare to think, because I dare to do it; 2. Persist, a customer If you don't buy, we have to look for the second and third... as long as we insist on it, we will have results; 3. Be good at discovering, discover the changes of things around us, discover the ideas of customers around us, and discover the needs of customers around us; 4. Track customers, It is necessary to seize the opportunity and give the customer recognition. 5. Be friends with customers, not just partnerships."
Shangxia Shasha said: "The process of climbing to the top is happy and exhausted, and I also feel that I am persistent and hesitant. If I don't try, I won't get the harvest. I feel that I am going to take a good step at every step. In this mountain climbing process, I feel more touched. Profound is the team glory and intimate team atmosphere of every member of the big family. Everyone comes from all corners of the country, but it does not affect the team's intimacy because of the geographical distance. Every team has a certain goal. In the process of achieving the goal, everyone firmly chooses, bravely pursues, actively advances, and abides by the commitment to shoulder responsibility. In the future, we will persist in our perseverance and belief. Responsibility, go hand in hand, go through the storm and go all the way. Sincerely thank the group's human resources department for creating every learning and communication opportunity for us. Let the team members cooperate with each other and enhance their feelings. Looking forward to the next meeting!"
[Site footage]