BOXWAY honor | Bailiwei Chengdu E-commerce Industrial Park won the title of advanced collective of law
---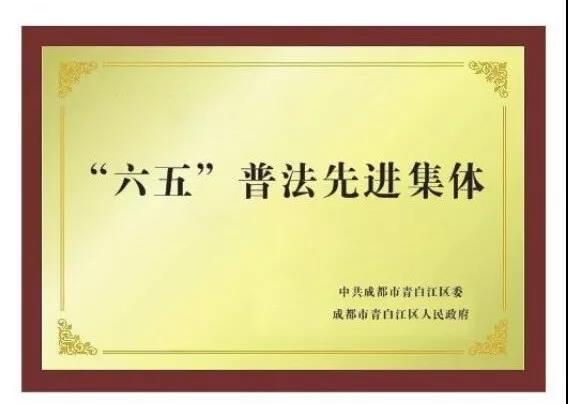 Recently, the CPC Qingbaijiang District Committee of Chengdu Municipality and the Qingbaijiang District People's Government of Chengdu City commended the advanced units and individuals of the "Six-Five-Popular Law", and the Bailiwei (Chengdu) E-commerce Industrial Park stood out and won the honorary title of "Popular Advanced Collective".
Since the "Six-Five-Popular Law", the Qingbaijiang District of Chengdu has thoroughly studied and implemented the spirit of the important speech of General Secretary Xi Jinping, and fully implemented the "Sixth Five-Year Plan for Legal Publicity and Education in Qingbaijiang District of Chengdu (2011-2015)" to create a city ruled by law. "Seventh of the law" and the lecture hall of the rule of law are the starting point for the in-depth publicity and education of the legal system. Bailiwei (Chengdu) E-commerce Industrial Park actively responded to the call of the district and cooperated with the district to actively promote the rule of law within the enterprise. This work has been highly valued by the leaders of Bailiwei, clarifying the main content of the law, combining the industry situation of Bailiwei, the content of the work, the targeted organization and learning, and based on the actual implementation process, highlighting the key points; The legal literacy has been improved, the frontline employees have enhanced the legal concept, and the legal risk prevention capability of the park management has been enhanced, which has played a positive role in promoting the management of the park.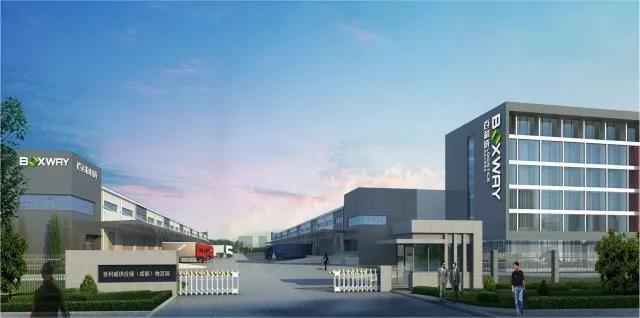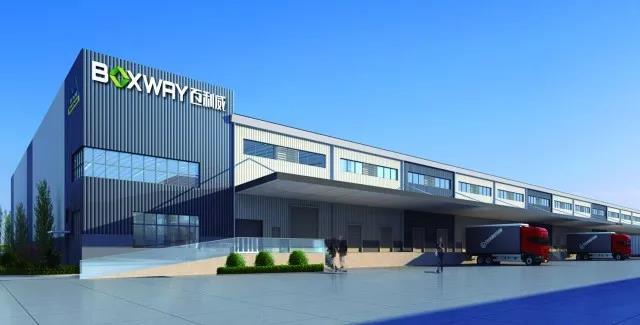 In March 2015, Bailiwei settled in Qingbaijiang District of Chengdu, and started construction in December 2015. In 2016, the first phase of the E-commerce Industrial Park was completed and put into operation, and the second phase of the project was successfully completed on November 6, 2017. Bailiwei Chengdu E-commerce Industrial Park is located in the unique location of Qingbaijiang District. The design and construction technology is advanced. The second-stage reservoir area that has just been completed adopts a new concept to create an underground constant temperature storage body with good temperature self-regulation function. Save costs for customers.
Obtaining this honor and being recognized by the district committee and the district government is the glory of Bailiwei and the responsibility. As the representative enterprise of the key service industry projects in the district and city of the district, Bailiwei has the responsibility to make persistent efforts to actively play the role of demonstration and leadership. New achievements have been made in the work of law-enforcement. The next step will continue to carry out the spirit of General Secretary Xi Jinping's series of speeches, keep up with the national strategy of "One Belt, One Road", join hands with Qingbaijiang District, improve the logistics and transportation environment of Chengdu and the supporting service environment of the city, give full play to the advantages of scale and common service, and create high-quality modern Supply chain management services make new contributions to regional economic development.