BOXWAY News 丨Bai Liwei won the AAA rating of corporate credit evaluation
---
In August 2018, after being appraised by an authoritative organization, discussed by experts and repeatedly reviewed, Bailey was awarded an AAA credit rating. This symbolizes that Bailiwei has a very strong ability to perform, has a good credit status, a scientific and standardized credit management system, a good sense of social responsibility, strong ability and willingness to perform relevant contracts, and minimal risk of default. Enterprise credit rating certification will have important reference significance in brand promotion, policy application, financing loan, purchase credit, trade credit, and bidding. At the same time, the award also represents the company spirit of Bailiwei always adheres to the parent company Huo Group's "starting and building people, integrity and respect".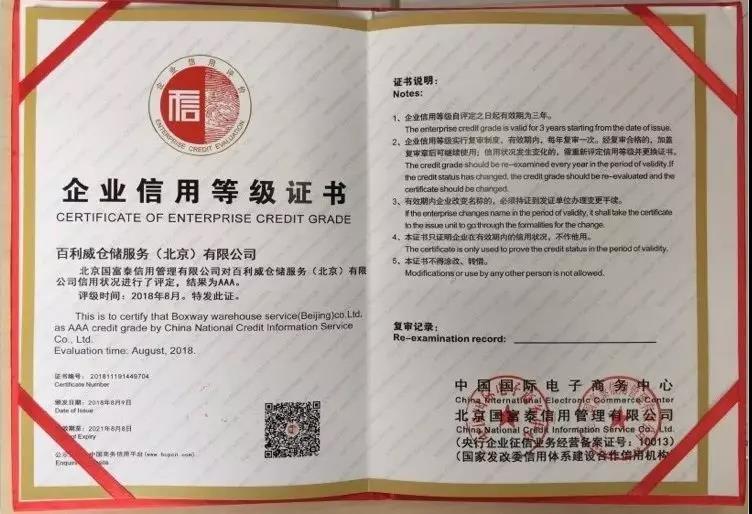 The State Council issued the "Outline for the Construction of Social Credit System (2014-2020)", and deployed to accelerate the construction of a social credit system and build an honest and trustworthy economic and social environment. The credit rating is based on a comprehensive understanding, investigation, research and analysis of the company by a professional rating agency in accordance with certain methods and procedures, and makes an assessment of the reliability and safety of its credit behavior.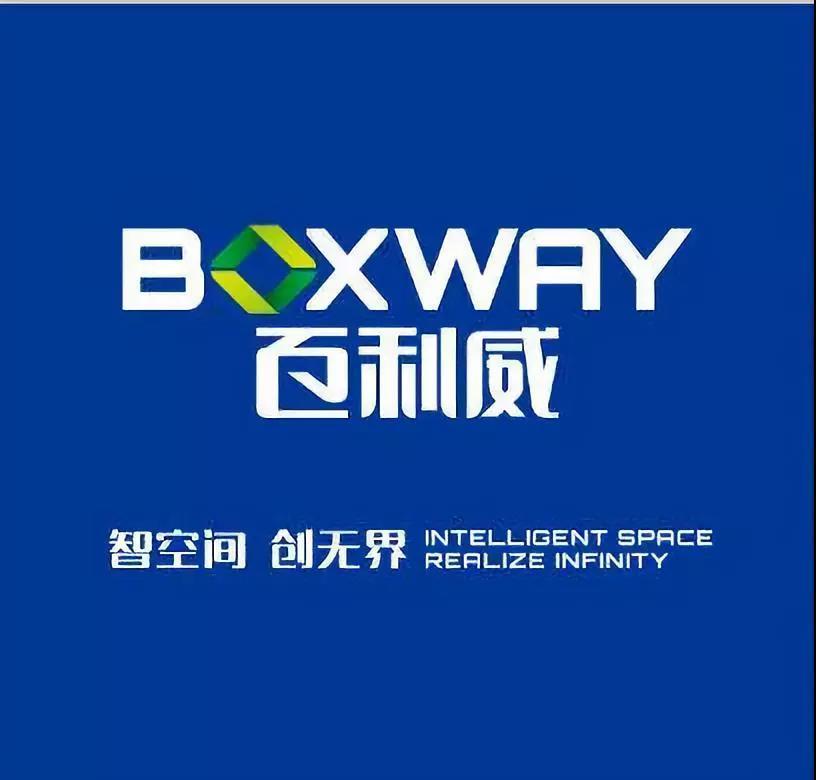 BOXWAY is the core business of the three business segments of the Holmes Group (modern supply chain management services, lubricants and aftermarket services, financial services pawnshops). The Bailiwei intelligent park network covers Shenyang and Beijing. , Xi'an, Wuhan, Chengdu, Qingdao, Changsha, Chongqing, Jinan, Guangzhou and other cities, and will further expand the markets of Zhengzhou, Nanjing, Langfang, etc., is the leading modern intelligent logistics facility provider and supply chain management service provider in China. The national general warehousing enterprises above designated size ranked in the top ten. Since its establishment in 1997, Bailiwei has been based on honesty and win-win development. It has formed three core competencies in logistics real estate and customer service, including strong campus expansion capabilities, mature asset management team and comprehensive value-added services. Bailiwei will continue to work hard to meet the standards of AAA-level honest enterprises, adhering to the corporate philosophy of honesty-based, not forgetting the initial heart, advancing, and presenting its own strength to realize its own value and realize the Chinese dream.