General Manager Cheng Jiangong won the honorary title of Jiangxia District Integrity Supervisor
---
On July 26, 2017, Cheng Jiangong, the deputy general manager of the Bailiwei Group and the general manager of the Southern Region, was awarded the honorary title of "Integrity Supervisor" by the Public Security Fire Brigade of Jiangxia District.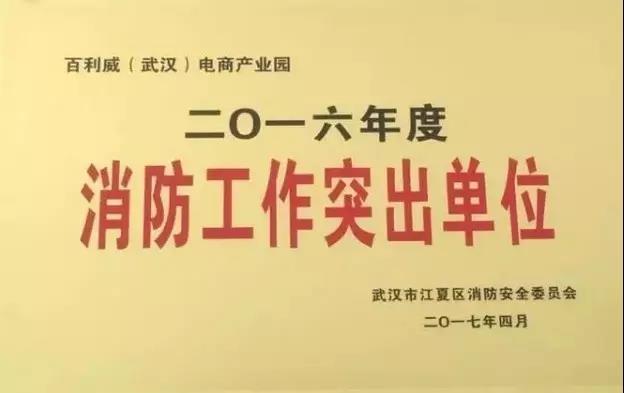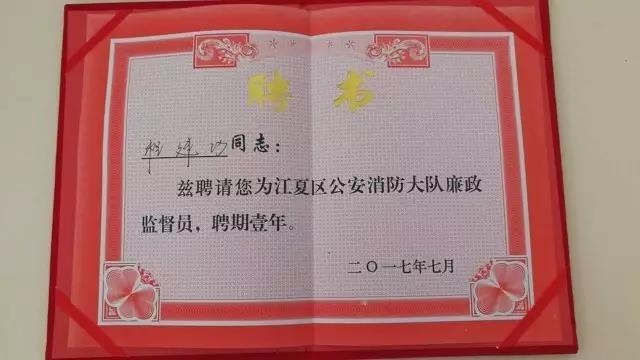 In order to further strengthen the construction of law enforcement norms, improve the efficiency of work and service level, the fire brigade of Wuhan Jiangxia District, where the Bailiwei Wuhan E-commerce Industrial Park is located, strives to improve fire protection by inviting representatives of "excellent units of fire protection work" in the jurisdiction as clean government supervisors. Supervise the legal awareness and responsibility of law enforcement cadres and promote the development of fire protection work in Jiangxia District.
As early as April 2017, through the comprehensive evaluation of the 2016 annual comprehensive assessment of the relevant enterprises in the jurisdiction of the Jiangsha District Fire Protection Committee of Wuhan City, the comprehensive fire management capability of the Bailiwei Wuhan E-commerce Industrial Park was unanimously affirmed by the experts and was awarded the "Outstanding Unit of Fire Fighting Work". "The title, and commended at the 2016 Social Fire Safety Responsibility Target Work Assessment Report. Because of the outstanding achievements of the Bailiwei Wuhan E-commerce Industrial Park in fire safety work, General Manager Cheng Jiangong was awarded the honorary title of "Integrity Supervisor". It is worth mentioning that Bailiwei is the only company among all enterprises in the Miaoshan Development Zone to receive this honor.
For Ballywell, this is not only an honor, but more of a responsibility.
Under the unified supervision and management of the Group's safety supervision department, Bailiwei Wuhan E-commerce Industrial Park has established a complete fire safety management system, regularly completes the maintenance of fire-fighting facilities and equipment, and has the responsibility to implement the fire protection laws and regulations into each work. And long-term positive cooperation with all customers.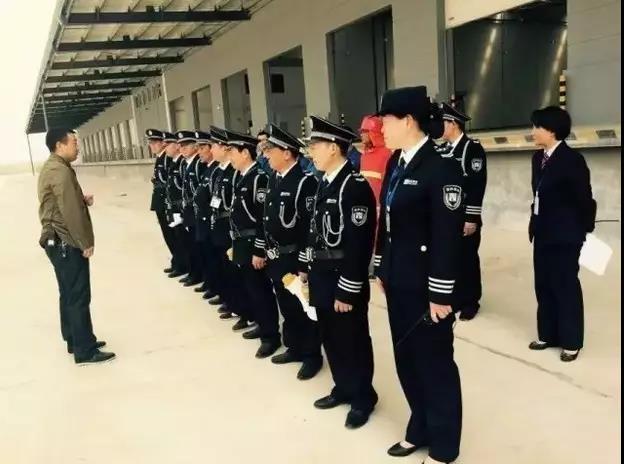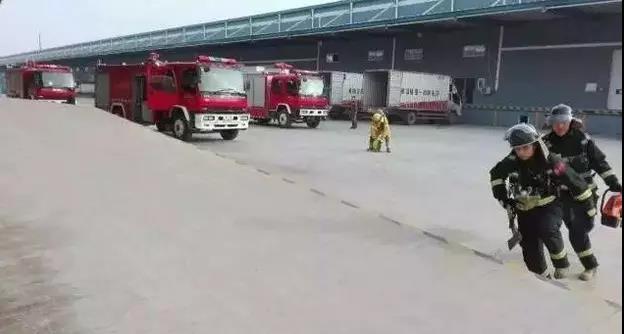 In the process of implementing the safety inspection work, in addition to the daily inspections of the fire-fighting facilities and fire-fighting passages of the park, the staff also insisted on the system of daily inspection and monthly inspection, and the special personnel inspected and supervised the rectification. In order to comprehensively improve employees' safety awareness and safety concept, regular training on fire safety knowledge and practical use of fire-fighting equipment will be organized.
"Safety Responsibility, Focus on Implementation" these eight words, the word is pounding in the hearts of all employees, fire safety work only has no starting point, only strictly abide by the rules and regulations, start from yourself, start small things, In-depth implementation can ensure long-term security and safety.